Fitness Pulley Cable
Regular price
$79.99
$0.00
Unit price
per
This revolutionary fitness cable is the perfect workout device for anywhere you go. It allows you to set up a gym anywhere you go effortlessly. With its easy to assemble design, you can bring it on the go and get a workout anywhere!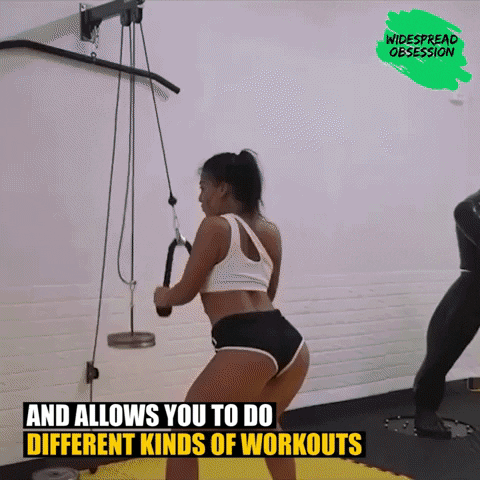 Features and Benefits
LABOR-SAVING DESIGN 
The cable can rotate 360-degrees preventing the rope forever twisting, and its smooth roller ensures a good traverse of the rope. 
SMOOTH SLIDING
The cable slides efficiently, made with high-grade nylon design, makes no noise when operating so that you can enjoy your workout.  
CONVENIENT
It's extremely easy to use it engineered with a flexible sliding pulley with heavy load capacity allowing for numerous amount of workouts. 
78 INCH CABLE 
The long cable length can be adjusted for any kind of workout so that you can customize your cable lengths such as seated lat-pulls and abdominal workouts!
Product Includes:
1x Tricep Strap/Rope
1x Pulley
1x Loading Pin
1x Cable (2m)
1x Hanging Strap
3x Carabiners
---